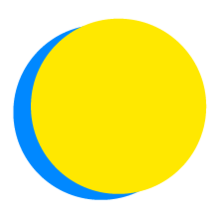 Haydee Andrade Munoz
Points Total
0

Today

0

This Week

296

Total
Participant Impact
up to

7.0

whole food meals

consumed

up to

7.7

pounds of CO2

have been saved

up to

14

disposable cups

not sent to the landfill

up to

10

plastic straws

not sent to the landfill

up to

100

gallons of water

have been saved
Waste
Use Reusable Bags
I will not accept any disposable bags when making purchases.
Energy
Power Down the Computer
I will power down my computer and monitor when not using it for more than 2 hours, saving up to (1.1) lbs of CO2 each day that I do this.
Water
5-Minute Showers
I will save up to 20 gallons (75 L) of water each day by taking 5-minute showers.
Energy
Turn it off
I will keep lights, electronics, and appliances turned off when not using them.
Water
Say No to Plastic Straws
An estimated 71% of seabirds and 30% of turtles have been found with plastics in their stomachs. When they ingest plastic, marine life has a 50% mortality rate. By asking for no straw when placing a drink order, I will keep 1 plastic straw(s) of out of the ocean each day.
Waste
Skip the Straw
Plastic bags and small plastic pieces like straws are most likely to get swept into our waterways. I will keep 1 plastic straw(s) out of the landfill and ocean each day by refusing straws or using my own glass/metal straw.
Waste
Use a Reusable Mug
I will avoid sending 2 disposable cup(s) to the landfill each day by using a reusable mug.
Water
Insulate Water Pipes and Water Heater
I will avoid wasting water while waiting for the shower or sink to heat up.
Water
Brush My Teeth Without Running Water
I will save up to 8 gallons (30 L) of water each day by turning it off while brushing my teeth.
Food
Whole Foods Diet
I will enjoy 1 meal(s) each day free of processed foods.
Food
Plant an Herb Garden
I will plant an herb garden in my home, workplace, or dorm room.
---

I will re-use plastic plates, and bags. I will bring my fabric bag to office, so I wont use plastic bags form the convenience store.