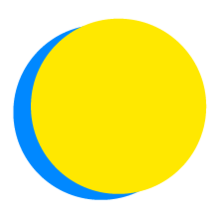 Kailee Ferguson
Points Total
0

Today

0

This Week

10

Total
Food
Meet My Local Farmers
I will visit my nearest farm to find out who produces my food, and will learn about the quality of life of those who produce my food in other regions of the world to make better choices when I shop.
Food
Choose Organic Ingredients
I will enjoy 2 meal(s) cooked with organic ingredients each day.
Food
Whole Foods Diet
I will enjoy 2 meal(s) each day free of processed foods.
Food
Weekly Meal Planning
I will reduce food waste and save money by planning a weekly menu, only buying the ingredients I need.
Food
Zero-Waste Cooking
I will cook 3 meal(s) with zero-waste each day
Food
Try a New Way to Prep
I will try a new method of food preparation, such as canning, pickling, or baking bread.
Food
Locally-Sourced Meals
I will source 4 meal(s) each day from local producers.
Waste
Skip the Straw
Plastic bags and small plastic pieces like straws are most likely to get swept into our waterways. I will keep 0 plastic straw(s) out of the landfill and ocean each day by refusing straws or using my own glass/metal straw.
Waste
Go Paperless
I will reduce the amount of paper mail that I receive by opting into paperless billing and ending unwanted subscriptions.
Waste
Use a Reusable Mug
I will avoid sending 0 disposable cup(s) to the landfill each day by using a reusable mug.
Water
Eco-friendly Gardening
I will plant native species, landscape with water-efficient plants, and use eco-friendly fertilizers.
Waste
Use a Reusable Water Bottle
I will keep 10 disposable plastic bottle(s) from entering the waste stream by using a reusable water bottle.
Waste
Use Reusable Bags
I will not accept any disposable bags when making purchases.
Water
5-Minute Showers
I will save up to 20 gallons (75 L) of water each day by taking 5-minute showers.
Energy
Choose Clean/Renewable Energy
I will sign up for my utility company's clean/renewable energy option.
Water
Say No to Plastic Straws
An estimated 71% of seabirds and 30% of turtles have been found with plastics in their stomachs. When they ingest plastic, marine life has a 50% mortality rate. By asking for no straw when placing a drink order, I will keep 0 plastic straw(s) of out of the ocean each day.
Waste
Recycle Everything I Can
Contamination prevents what is recyclable from being recycled. I will spend 25 minutes researching and recycling all materials that are accepted by local haulers or drop stations in my community.