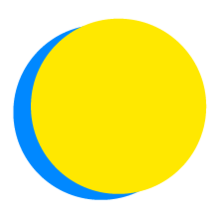 Thor Hinckley
Points Total
0

Today

0

This Week

79

Total
Participant Impact
up to

1

disposable cups

not sent to the landfill

up to

10

minutes

spent learning

up to

3

meatless or vegan meals

consumed

up to

2

plastic containers

not sent to the landfill

up to

28

gallons of water

have been saved

up to

2

whole food meals

consumed
Food
Reduce Animal Products
I will enjoy 2 meatless meal(s) and/or 1 vegan meal(s) each day this week.
Food
Choose Organic Ingredients
I will enjoy 2 meal(s) cooked with organic ingredients each day.
Food
Try a New Way to Prep
I will try a new method of food preparation, such as canning, pickling, or baking bread.
Water
5-Minute Showers
I will save up to 20 gallons (75 L) of water each day by taking 5-minute showers.
Food
Smart Seafood Choices
I will visit seafoodwatch.org or download the app and commit to making better seafood choices for a healthier ocean.
Waste
Go Paperless
I will reduce the amount of paper mail that I receive by opting into paperless billing and ending unwanted subscriptions.
Waste
Reduce Single-Use Disposables
Historically, marginalized and low-income communities live closer to landfills, contributing to a multitude of health problems. I will find out how I can limit single-use items and do my best to limit the waste I generate.
Waste
Use a Reusable Mug
I will avoid sending 1 disposable cup(s) to the landfill each day by using a reusable mug.
Waste
Use Reusable Bags
I will not accept any disposable bags when making purchases.
Water
Brush My Teeth Without Running Water
I will save up to 8 gallons (30 L) of water each day by turning it off while brushing my teeth.
Food
Whole Foods Diet
I will enjoy 2 meal(s) each day free of processed foods.
Food
Buy From a Farmers Market
I will purchase produce and meat from a local farmers market or food co-op.