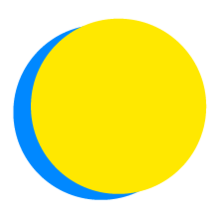 Libya Khalef
Points Total
0

Today

0

This Week

11

Total
Water
Install a Low-Flow Showerhead
I will save up to 15 gallons (56 L) of water a day by installing a low-flow showerhead.
Water
Fix Leaky Faucets
I will fix faucets or report leaky faucets to facilities that have been wasting up to 9 gallons (34 L) of water per faucet every day.
Water
Conserve Toilet Water
I will save up to 12 gallons (45 L) of water a day by flushing only when necessary.
Water
Say No to Plastic Straws
An estimated 71% of seabirds and 30% of turtles have been found with plastics in their stomachs. When they ingest plastic, marine life has a 50% mortality rate. By asking for no straw when placing a drink order, I will keep 5 plastic straw(s) of out of the ocean each day.
Energy
Power Down the Computer
I will power down my computer and monitor when not using it for more than 2 hours, saving up to (1.1) lbs of CO2 each day that I do this.
Energy
Adjust the Thermostat
I will adjust my thermostat down 2 degrees from usual when I use the heat, and up 2 degrees when I use air conditioning.
Energy
Choose LED Bulbs
I will replace 10 incandescent lightbulb(s) with Energy Star-certified LED bulbs, saving up to $14 per fixture per year.
Energy
Turn it off
I will keep lights, electronics, and appliances turned off when not using them.
Water
Brush My Teeth Without Running Water
I will save up to 8 gallons (30 L) of water each day by turning it off while brushing my teeth.
Water
Collect Rain Water
I will create a rain garden or bioswale, or use rain barrels to collect water for outdoor watering needs.
Water
Mulch the Base of Trees and Plants
I will prevent water runoff and increase absorbency by mulching the base of plants and trees at my home or work.
Water
Install a Toilet Tank Bank
I will reduce the amount of water flushed and save up to 11 gallons (41 L) of water each day by installing a toilet tank bank.
Water
Eco-friendly Gardening
I will plant native species, landscape with water-efficient plants, and use eco-friendly fertilizers.
Water
Get Involved in the Water Justice Movement
I will spend at least 30 minutes using the resources provided to learn about water justice and find out how I can get involved in local initiatives.
Food
Plant an Herb Garden
I will plant an herb garden in my home, workplace, or dorm room.
Food
Buy From a Farmers Market
I will purchase produce and meat from a local farmers market or food co-op.
Food
Weekly Meal Planning
I will reduce food waste and save money by planning a weekly menu, only buying the ingredients I need.
Food
Reduce Animal Products
I will enjoy 3 meatless meal(s) and/or 1 vegan meal(s) each day this week.
Energy
Switch to Cold Water
I will switch to washing my clothes in cold water, saving up to 1,600 lbs of C02 over the course of the next year.
Water
Ditch the Lawn
I will replace my lawn with a drought-tolerant landscape and save the water, money, and time I used to spend cutting the grass.
Water
Insulate Water Pipes and Water Heater
I will avoid wasting water while waiting for the shower or sink to heat up.