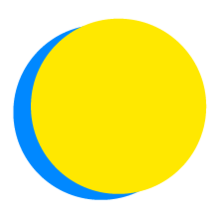 Khamoan Wesson
POINTS TOTAL
0

TODAY

0

THIS WEEK

1,045

TOTAL
participant impact
UP TO

635

gallons of water

have been saved

UP TO

20

lightbulbs

replaced

UP TO

85

miles

not traveled by car

UP TO

35

miles

traveled by carpool

UP TO

990

minutes

spent learning

UP TO

27

plastic containers

not sent to the landfill

UP TO

26

plastic straws

not sent to the landfill

UP TO

9.0

pounds

waste composted

UP TO

66

pounds of CO2

have been saved

UP TO

9.0

pounds of paper

have been saved

UP TO

23

public officials or leaders

contacted

UP TO

1.0

waste audit

conducted
Waste
Skip the Straw
Plastic bags and small plastic pieces like straws are most likely to get swept into our waterways. I will keep 2 plastic straw(s) out of the landfill and ocean each day by refusing straws or using my own glass/metal straw.
Water
Brush My Teeth Without Running Water
I will save up to 8 gallons (30 L) of water each day by turning it off while brushing my teeth.
Transportation
Express My Support
I will make 0 phone call(s) and/or send 5 emails each day to public officials to advocate for a more comprehensive public transportation system in my region.
Water
Insulate Water Pipes and Water Heater
I will avoid wasting water while waiting for the shower or sink to heat up.
Energy
Heat and Cool Naturally
I will naturally heat and cool my house, office, or dorm room by opening or closing my windows, curtains, and blinds, and by using fans.
Energy
Choose Clean/Renewable Energy
I will sign up for my utility company's clean/renewable energy option.
Water
Eco-friendly Gardening
I will plant native species, landscape with water-efficient plants, and use eco-friendly fertilizers.
Energy
Choose LED Bulbs
I will replace 20 incandescent lightbulb(s) with Energy Star-certified LED bulbs, saving up to $14 per fixture per year.
Water
Conserve Toilet Water
I will save up to 12 gallons (45 L) of water a day by flushing only when necessary.
Water
Fix Leaky Faucets
I will fix faucets or report leaky faucets to facilities that have been wasting up to 9 gallons (34 L) of water per faucet every day.
Energy
Install Alternative Energy
I will install alternative energy systems, such as solar electric systems or solar water heaters.
Transportation
Drive Less
I will cut my car trip mileage by only taking necessary trips.
Transportation
Conduct Virtual Meetings
I will not travel for meetings and will instead conduct them virtually.
Energy
Turn it off
I will keep lights, electronics, and appliances turned off when not using them.
Transportation
Try Carpooling
I will commute by carpool 35 mile(s) each day and avoid sending up to -5.47 lbs of CO2 into Earth's atmosphere.
Energy
Power Down the Computer
I will power down my computer and monitor when not using it for more than 2 hours, saving up to (1.1) lbs of CO2 each day that I do this.
Waste
Personal Waste Audit
I will collect all of my unrecyclable, non-compostable trash to raise my awareness of how much I send to the landfill.
Waste
Go Paperless
I will reduce the amount of paper mail that I receive by opting into paperless billing and ending unwanted subscriptions.
Energy
Upgrade Heating & Cooling Units
I will replace inefficient heating and cooling units.
Water
Mulch the Base of Trees and Plants
I will prevent water runoff and increase absorbency by mulching the base of plants and trees at my home or work.
Water
Say No to Plastic Straws
An estimated 71% of seabirds and 30% of turtles have been found with plastics in their stomachs. When they ingest plastic, marine life has a 50% mortality rate. By asking for no straw when placing a drink order, I will keep 2 plastic straw(s) of out of the ocean each day.
Waste
Compost Food Waste
I will avoid sending up to .69 lbs (.31 kg) of food waste to the landfill each day by composting my food or learning how to.
Waste
Reduce Single-Use Disposables
Historically, marginalized and low-income communities live closer to landfills, contributing to a multitude of health problems. I will find out how I can limit single-use items and do my best to limit the waste I generate.
Transportation
Car Share
I will sign up for a car-sharing service, or organize car sharing with my neighbors, to cut down on the number of vehicles on the road.
Transportation
Advocate for Greener Vehicles
I will spend at least 90 minutes assessing the vehicles used by my company or college and advocate for a purchasing policy focused on fuel-efficient vehicles.
Waste
Choose Two-Sided Printing
I will save up to .21 lbs (.09 kg) of paper each day by switching from one-sided printing to two-sided.
Energy
Replace Manual Thermostats
I will replace manual thermostats with programmable ones.
Waste
Recycle Everything I Can
Contamination prevents what is recyclable from being recycled. I will spend 90 minutes researching and recycling all materials that are accepted by local haulers or drop stations in my community.
Water
Ditch the Lawn
I will replace my lawn with a drought-tolerant landscape and save the water, money, and time I used to spend cutting the grass.
Waste
Use Reusable Bags
I will not accept any disposable bags when making purchases.
Water
5-Minute Showers
I will save up to 20 gallons (75 L) of water each day by taking 5-minute showers.
Waste
Find Local Recycling Depots
I will spend at least 90 minutes finding out where to recycle the recyclable items that I can't put in my curbside bin.
Energy
Upgrade My Windows
I will upgrade the windows or weatherstripping in my home or office to reduce air leaks and save on energy costs.
Water
Install a Toilet Tank Bank
I will reduce the amount of water flushed and save up to 11 gallons (41 L) of water each day by installing a toilet tank bank.
Energy
Use an Energy Meter
I will use an energy meter to monitor my energy use and identify opportunities to save power.
Reflection, encouragement, and relationship building are all important aspects of getting a new habit to stick.
Share thoughts, encourage others, and reinforce positive new habits on the Feed.
To get started, share "your why." Why did you join the challenge and choose the actions you did?