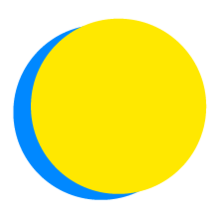 Simbiat Yusuff
Points Total
0

Today

0

This Week

446

Total
Participant Impact
up to

65

miles

traveled by bus

up to

517

miles

not traveled by car

up to

493

pounds of CO2

have been saved

up to

24

disposable cups

not sent to the landfill

up to

110

minutes

spent learning

up to

21

meatless or vegan meals

consumed

up to

8

pounds of paper

have been saved

up to

32

plastic bottles

not sent to the landfill

up to

16

plastic containers

not sent to the landfill

up to

72

plastic straws

not sent to the landfill

up to

140

miles

traveled by foot

up to

64

gallons of water

have been saved
Water
Say No to Plastic Straws
An estimated 71% of seabirds and 30% of turtles have been found with plastics in their stomachs. When they ingest plastic, marine life has a 50% mortality rate. By asking for no straw when placing a drink order, I will keep 5 plastic straw(s) of out of the ocean each day.
Waste
Reduce Single-Use Disposables
Historically, marginalized and low-income communities live closer to landfills, contributing to a multitude of health problems. I will find out how I can limit single-use items and do my best to limit the waste I generate.
Waste
Use Reusable Bags
I will not accept any disposable bags when making purchases.
Waste
Use a Reusable Mug
I will avoid sending 3 disposable cup(s) to the landfill each day by using a reusable mug.
Waste
Use a Reusable Water Bottle
I will keep 4 disposable plastic bottle(s) from entering the waste stream by using a reusable water bottle.
Water
Brush My Teeth Without Running Water
I will save up to 8 gallons (30 L) of water each day by turning it off while brushing my teeth.
Waste
Choose Two-Sided Printing
I will save up to .21 lbs (.09 kg) of paper each day by switching from one-sided printing to two-sided.
Waste
Launch a Recycling Program
I will start a recycling program at my workplace or school. If a recycling program exists, I will advocate for ways to improve and expand it.
Waste
Go Paperless
I will reduce the amount of paper mail that I receive by opting into paperless billing and ending unwanted subscriptions.
Food
Reduce Animal Products
I will enjoy 2 meatless meal(s) and/or 1 vegan meal(s) each day this week.
Waste
Recycle Everything I Can
Contamination prevents what is recyclable from being recycled. I will spend 10 minutes researching and recycling all materials that are accepted by local haulers or drop stations in my community.
Food
Try a New Way to Prep
I will try a new method of food preparation, such as canning, pickling, or baking bread.
Waste
Skip the Straw
Plastic bags and small plastic pieces like straws are most likely to get swept into our waterways. I will keep 4 plastic straw(s) out of the landfill and ocean each day by refusing straws or using my own glass/metal straw.
Transportation
Drive Less
I will cut my car trip mileage by only taking necessary trips.
Transportation
Use Public Transit
I will use public transit 5 mile(s) each day and avoid sending up to 1.82 lbs of CO2 into Earth's atmosphere.
Transportation
Consider Switching To An Electric Vehicle
I will test drive an electric vehicle at the Forth showcase in downtown Portland.
Transportation
Walk Instead
I will walk 10 mile(s) each day instead of driving and avoid sending up to 10.05 lbs of CO2 into Earth's atmosphere.
Energy
Turn it off
I will keep lights, electronics, and appliances turned off when not using them.
Energy
Power Down the Computer
I will power down my computer and monitor when not using it for more than 2 hours, saving up to (1.1) lbs of CO2 each day that I do this.